4 Steps to Jump-Start Your Crypto Trading Career
New to crypto trading? Here's a 4-steps guide that will help you kick off your crypto trading journey!
Trading may seem intimidating at first. Which exchange should I pick? Am I making the right move? What if the market drops tomorrow? These concerns bother you so much, you don't know if you should even start trading. To help, we have gathered four essential steps on how to begin your crypto trading journey easily.
Choosing the best exchange
Before you are able to buy or sell any cryptocurrency, you must first pick a cryptocurrency exchange to store your funds in. There are factors like security, fees, user interface and liquidity that you need to consider before putting your money into the exchange.
Make sure that the exchange platform is able to provide simple access to fiat-to-crypto or crypto-to-crypto exchange if you intend to trade often. Some examples of trustworthy exchange platforms are Binance, Kraken, Coinbase, etc. There are also platforms that are linked to multiple exchanges like Altimates that would give instant access to more than 16 exchanges for effortless trading.
Securing a safe crypto wallet
It is crucial to select the right crypto wallet for you to store and transfer your funds. Like any crypto exchange you choose, your crypto wallet must be able to provide security, traceability, anonymity and convenience. You should also know if you'd prefer a hot wallet (connects to exchanges online) or a cold wallet (kept offline).
While most cryptocurrencies these days would set up their own wallets, here are some popular wallets that investors like to use: imToken, Freewallet, Exodus and more.
Once you have already decided on your exchange platform and wallet, it is time to begin your trading journey!
Getting the right crypto information
Spend some time getting to know what you are dealing with. Cryptocurrency is known for its high volatility and crypto events can have ripple effects on the crypto market. There are useful websites or blogs like Cointelegraph or Coindesk that provide the latest crypto announcement and updates, market data and also in-depth analysis.
Another good method to receive information is to join reliable social media channels like Altimates' Telegram Group or Reddit groups that would constantly clue you in on crypto price alerts and allow you to meet like-minded investors to discuss crypto-related topics.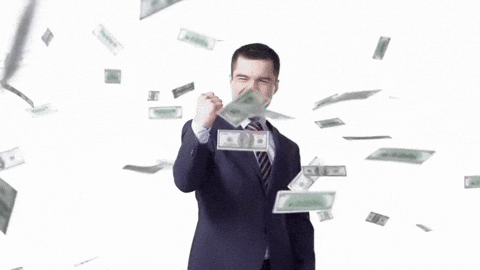 Utilizing tools to maximise profit
Your first few trades might be time-consuming. You are still new to the market and you are in the process of learning. Eventually, you may realise you need good strategies and tools that can help mitigate any risk and facilitate trades for greater profit.
Technologies that provide the best strategies based on your risk profiles are already available, like Altimates. Their AI-powered system allows you to view real-time market prices along with accurate market predictions and instant data analysis. Moreover, Altimates' copy trade feature is suitable for beginners who are inexperienced in trading through copying experts' trading strategy and pattern.
Platform for all
Altimates facilitates arbitrage trading with their multi-currency wallet and helpful AI-integrated tools to boost trade efficiency.
Arbitrage trading can be zero-risk with Altimates leading you through the way. In your perilous journey to reap a fortune, let Altimates be the one to guide you forward.
To find out more about arbitrage and Altimates, check out the links below:
Facebook: https://www.facebook.com/OfficialAltimates
Telegram: https://t.me/Altimates_Group
Website: http://altimates.com